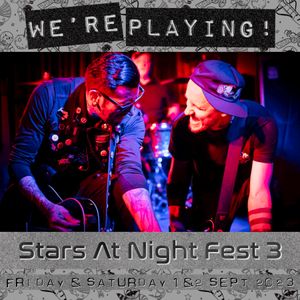 August 3rd, 2023
RECORDING DATES!!
The time has come! We have recording dates booked to track the new record titled "All Roads"! And we're damn excited about it! We'll be tracking up in Asbury Park at the end of September and aim to release the record come Spring 2024! Stay tuned! So excited!

Guido and I are going to be doing an acoustic duo set at Stars at Night Fest 3. Excited about this too!

Thanks, friends! See ya out there!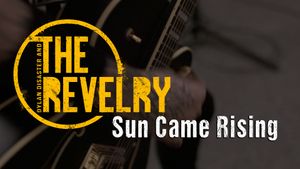 July 1st, 2023
SUN CAME RISING!
New music video for the song 'Sun Came Rising' off of my album 'Remission' is out now! Dig in! 

We're working on another video to release at the end of July as well check back for that. 

Album news coming soon! 

See yuh soon!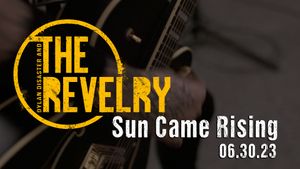 June 23rd, 2023
NEW MUSIC VIDEO!!
Hey, friends! Still here! Still bad at updating my website!
We've got a lot of things coming up that we're excited about. One thing at a time though.
Next Friday June 30th, 2023 we're releasing a new music video for the song "Sun Came Rising" from my album 'Remission'! We shot this video in 2020 a few days before the world shut down. This was also the last thing we got to do with our then bass player, Austin, so it's extra special. We also had Josh Langford from Starving Wolves on guitar at the time, so that's special too!
Tune in next week for the new video and after that I'll give you some more details about other exciting things! In the meantime, we've got a little teaser for ya - - - - ->
<3 Dylan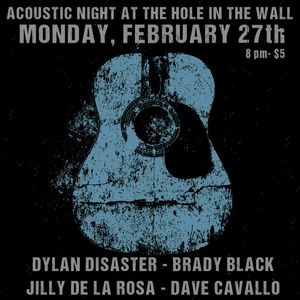 February 24th, 2023
STUFF!
I've got a solo show coming up this Monday, February 27th! At The Hole In The Wall. It's been a minute since I've done a solo gig, I've gotten pretty used to having Rev with me, but I'm looking forward to doing it on my own! Well, not entirely on my own. Brady Black will playing too, as well as Jilly De La Rosa, and Dave Cavallo from Dropped Out! It'll be a chill ass Monday night, come hang with us!
I've also made a contribution to the "Bridged: Volume 2" an acoustic comp put together by our friends, The Bourcy Leos! I did an acoustic version of 'South Long Island' and the comp will be available on March 1st! I'll have a link available soon.
The Revelry and I have an acoustic show at the end of April at Hole In The Wall as well, with my friend Sammy Kay, from Jersey and Chad Price, I'll have more details on that later on.
Lastly, thanks to all who came out to our show on February 11th, we had a stellar time. Our friend, Rocco scored some sweet photos. Check em' out.
Bye!