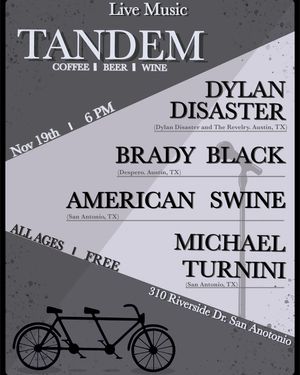 November 7th, 2021
3RD THURSDAYS AND A ROAD TRIP!
Thank you to all who came out to Kick Butt Coffee on the 5th and rocked with us, we had such a good time and it felt great to play at KB again after damn near 2 years! Many thanks to Emily Davis, Dead Lions, Half Man, The Lockdowns, Kimm Monroe and Stars At Night!
Brady Black and I are heading back to San Antonio on November 18th to play with our friend Michael Turnini and American Swine at Tandem! Come hang if you're around!
I've also dialed back the song swaps to solely serve as a pre-show for 3rd Thursdays now that 3rd Thursdays is a thing again! So, every 3rd Thursday of the month I'll be hosting a pre-show song swap (from 6-8 during happy hour) to get you fine people warmed up for the monthly punk rock show at Hole In The Wall appropriately titled 3rd Thursdays! This first 3rd Thursdays show will feature Hellfury, Bond Breakr and Nocturna. The pre-show will feature myself (uh doi), Natchet Taylor, Michael Turnini and Half Man!

Aside from that, The Revelry and I are taking November and December off to work on the new record, but we got some shows booked in January and we'll be dropping in to let you know about that soon!

Thanks, be well.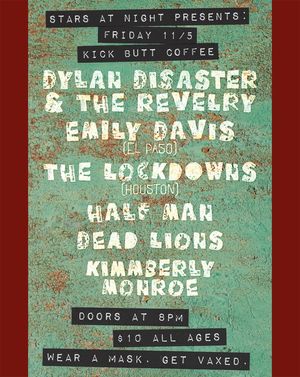 November 1st, 2021
LIVE AND LOUD!
Hoodies arrived and will be shipping out this Friday! Thank you for your pre-orders! 

We will also be playing a full band set at the  might Kick Butt Coffee with the likes of Emily Davis, Dead Lions, Half Man, Kimm Monroe, and The Lock Downs. Brought to you by the homies at Stars At Night!

Hope everyone had a spooky ass Halloween.

Love yuh.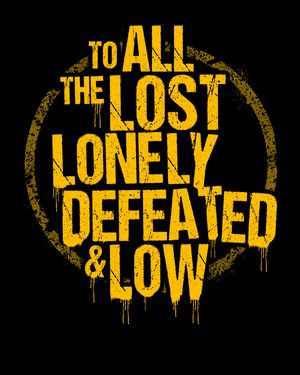 October 9th, 2021
HOODIE SEASON!!
Thanks to those who came out to the last couple of shows. We've got more coming up in the next few weeks, but first . . . 

We've got hoodies! The hoodies were designed by our good friend Jeremy Parker at PRL Creative. The back of the design comes from the lyrics of a new song of ours called "Weathered".
These hoodies are up for pre-sale right now! Click on an image to take to you to our merch store! They won't be for sale very long, we're only ordering as many hoodies as we sell in the next week (until October 16th), so get up on it!

Thanks, friends!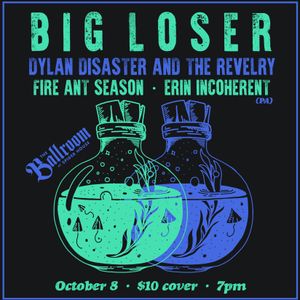 September 20th, 2021